Description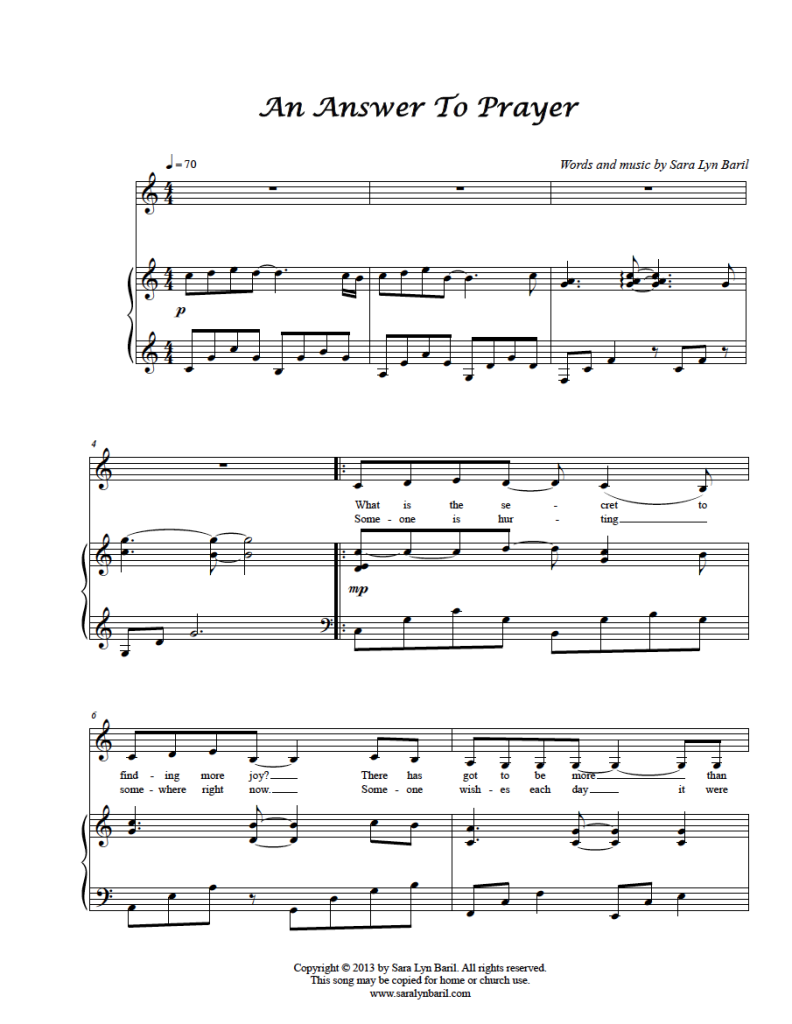 An Answer To Prayer
What is the secret to finding more joy?
There's got to be more than new Christmas toys.
Though Santa's fun, and we love red and green
Truth lies beneath; there's something unseen.
Maybe we'll find something more
In a Christmas that's not found in stores.
The world seeks for magic, but it's always there
When we find Christmas in being an answer to prayer.
Someone is hurting somewhere right now.
Someone wishes each day it were different somehow.
Many a prayer have reached heaven's ears
Maybe we can help by wiping some tears.
Chorus
We have been shown
By the Babe in the hay
How we can find Christmas each day.
Repeat Chorus
Copyright © 2014 by Sara Lyn Baril. All rights reserved.