Description
As we give all our hearts, might, mind and strength unto the Lord, He gives us the strength we need to meet the challenges of each day. From the album collection "Thy Healing Hands – Songs of Comfort and Peace".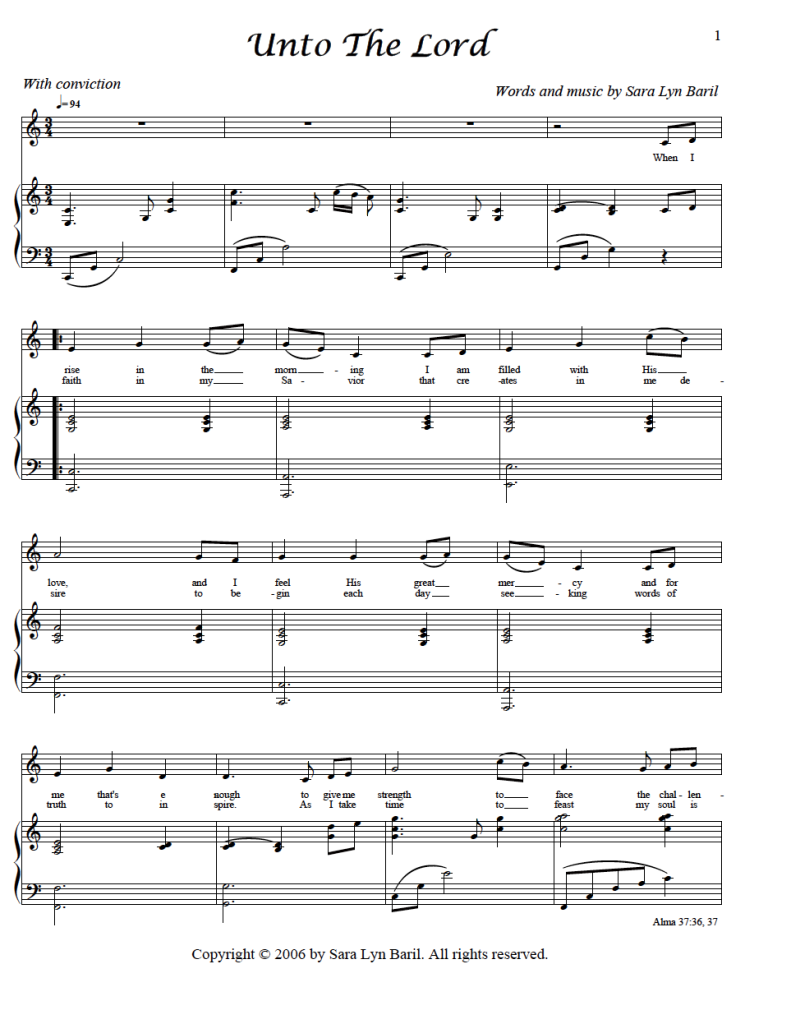 Unto The Lord
When I rise in the morning
I am filled with His love,
And I feel His great mercy
And for me that's enough
To give me strength to face
The challenges of my day.
With gratitude in my soul
I kneel down and I pray.
 Chorus:
Unto the Lord I give all my thoughts to Him;
As I seek His will He sheds light from within.
He watches o'er my sleep beneath the midnight skies.
With grateful heart unto the Lord I rise.
It is faith in my Savior
That creates in me desire
To begin each day seeking
Words of truth to inspire.
As I take time to feast
My soul is nourished and fed.
In quiet hours I contemplate
All the things He has said.
 Chorus 
 Copyright © 2006 by Sara Lyn Baril. All rights reserved.