Description
Hear the song performed at my 2013 Christmas concert. Lovely vocals by Chris Shurtz and Benson Baril. You will find this song at 38:20.
Download includes the duet version.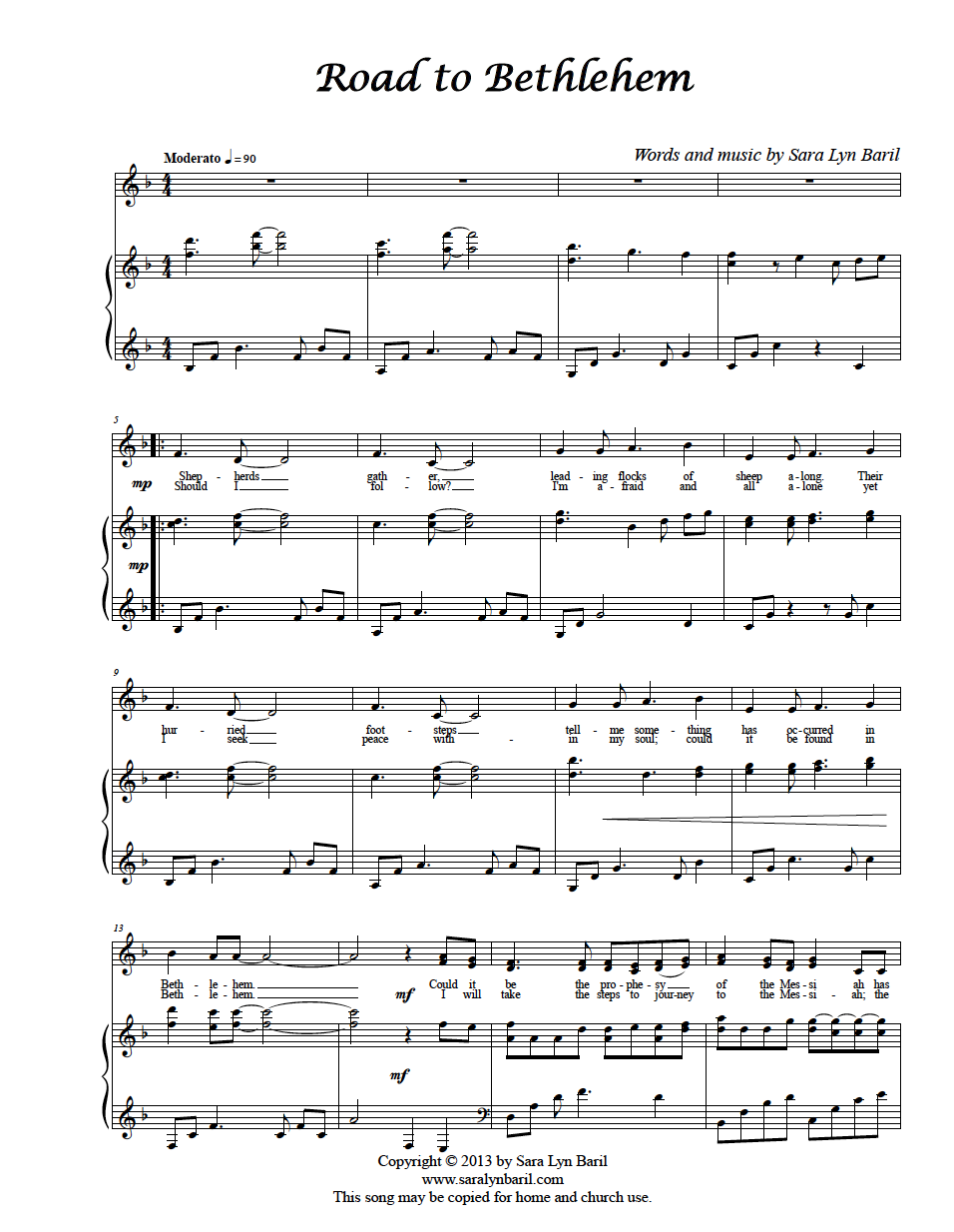 Road To Bethlehem
Verse 1
Shepherds gather, leading flocks of sheep along
Their hurried footsteps.
Tell me something has occurred in Bethlehem
Could it be the prophesy of the Messiah
Has come to pass tonight?
For a star shines above so bright
It lights the road to Bethlehem.
Verse 2
Should I follow? I'm afraid and all alone
Yet I seek peace with-
In my soul; could it be found in Bethlehem?
I will take the steps to journey to the Messiah
The signs will lead me there
For the warmth I feel from this light
Brings me down the road to Bethlehem
Bridge
The city gates are open
They bid me to come in.
The streets are filled with people
Do they know where I can find the King?
I keep looking upward, guided by the star
That led me here to Bethlehem
Please show me where they are.
Verse 3
Humble stable; Mary holds her new born babe
The Christ child, Jesus
I have found a miracle in Bethlehem.
Now I know for certain if I will follow
The path He lights for me,
I will always find my Savior's love
As I did that night in Bethlehem.
Copyright © 2013 by Sara Lyn Baril. All rights reserved.