Description
"Learn of me, and listen to my words; walk in the meekness of my Spirit, and you shall have peace in me." —D&C 19:23
"No matter what you face, you can find peace. That doesn't mean all those questions or concerns will immediately vanish, but you can feel the quiet assurance that things will work out." ~ General Presidencies of the YW & YM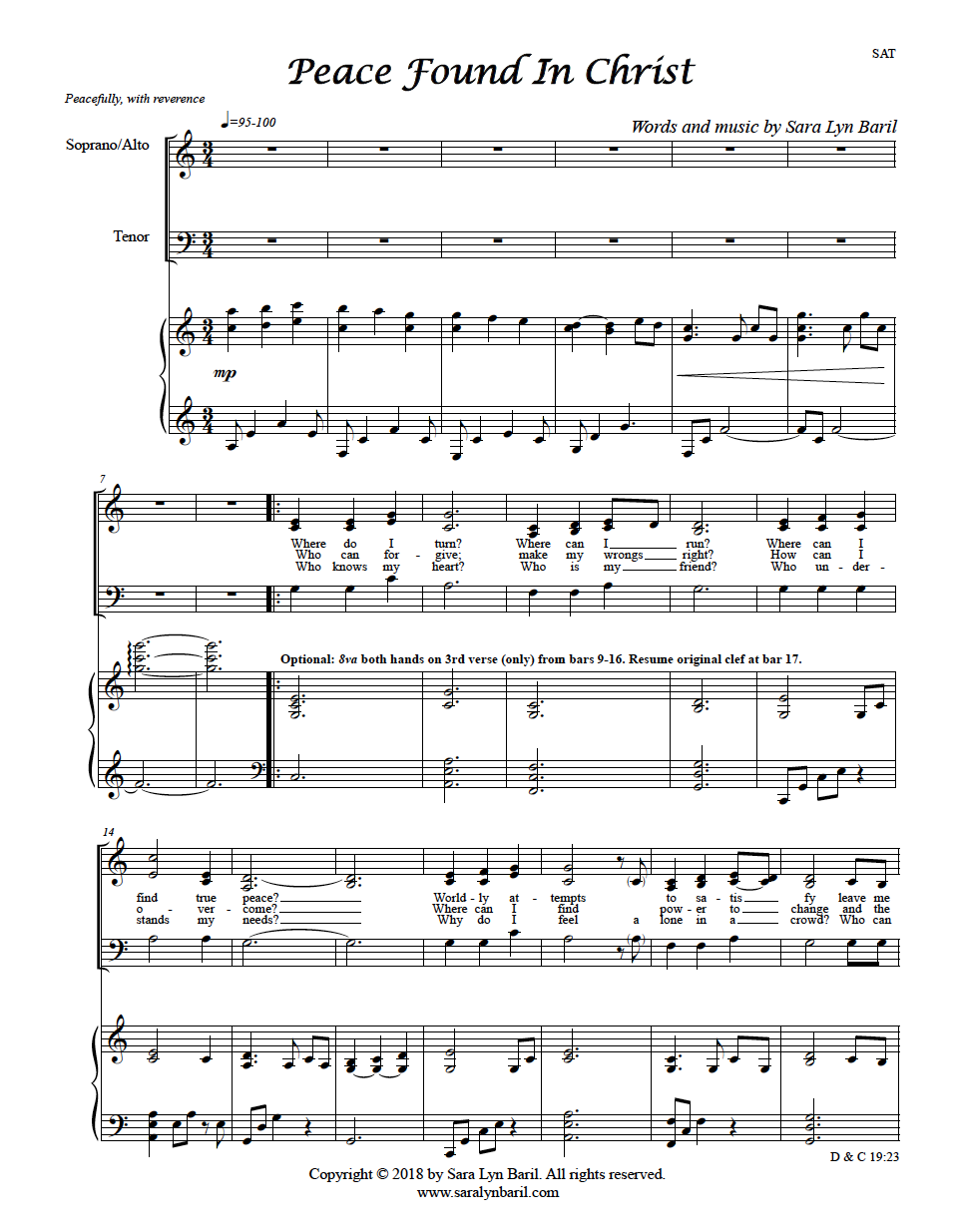 Peace Found In Christ
Where do I turn? Where can I run?
Where can I find true peace?
Worldly attempts to satisfy
Leave me empty, incomplete.
Who can heal wounds so deep and unseen;
Erase every hurt and replace it with peace?
Chorus
Nothing is hopeless; there's peace found in Christ.
There is calm in the storm through His name.
He is Savior, Redeemer, and Healer of all.
There is peace, peace. There is peace found in Christ.
Who can forgive; make my wrongs right?
How can I overcome?
Where can I find power to change
And the courage to become
More like the Lord and more like He's asked?
I'll turn to the one Source and find peace at last.
Repeat chorus
Bridge
I can search the world over and over,
But there is just One who gives peace;
For it flows from the great love of Jesus Christ.
When I walk with Him, peace awaits me.
Who knows my heart? Who is my friend?
Who understands my needs?
Why do I feel alone in a crowd?
Who can truly comfort me?
But when I am still, I feel of His love;
He wraps me in peace and it's always enough.
Repeat chorus
© 2018 by Sara Lyn Baril. All rights reserved.