Description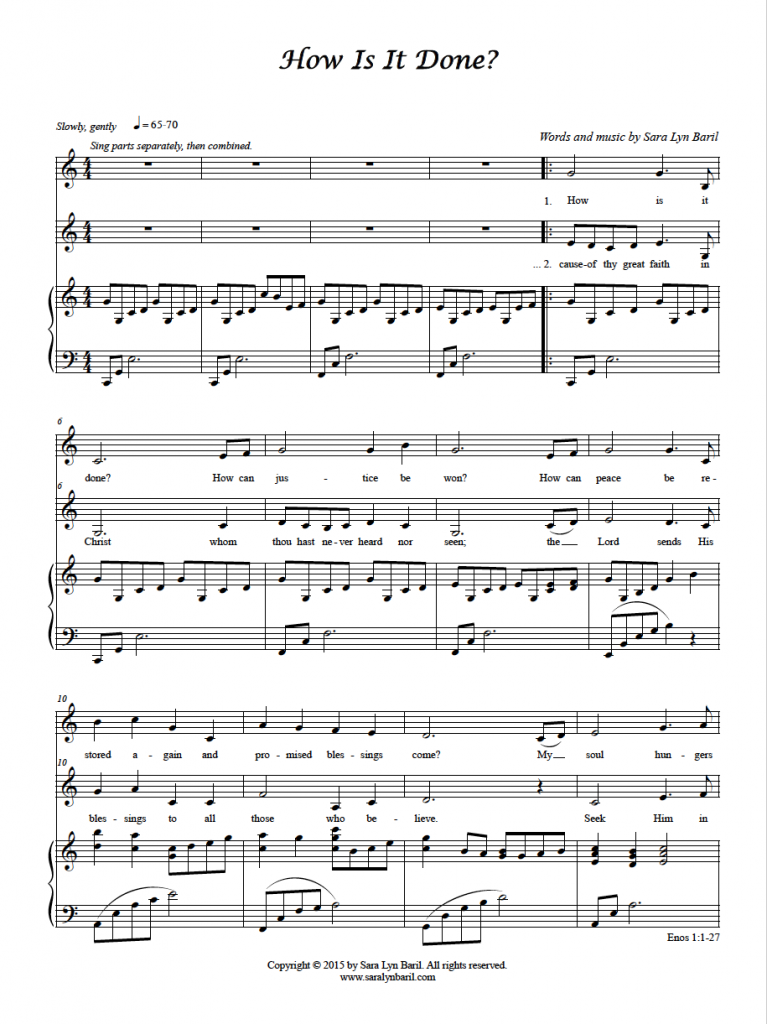 How Is It Done?
How is it done?
How can justice be won?
How can peace be restored again
And promised blessings come?
My soul hungers now
To be filled somehow.
I am learning to trust
In Him for I must come to know how it's done.
Tell me, how is it done?
Because of thy great faith in Christ
Whom thou hast never heard nor seen;
The Lord sends his blessings to all those who believe.
Seek him in prayer. Trust His love.
Follow Him. Live his word.
This is how it is done.
Put your faith in God's Son.
Repeat together
Copyright © 2015 by Sara Lyn Baril. All rights reserved.